Remote work: Good or Bad? | Medium
Remote work: Good or Bad?
Changing times call for a change in work styles as well. Gone are the days when getting a fix 9–5 job in an office was the most desirable thing. Everyone these days is on the lookout for flexibility and freedom, to work from wherever they want, in their job. And, this is the reason why there has been such an immense rise in the popularity of remote work culture. There are huge number of admirers of this new type of work culture. On the other hand there are still many people who think remote work is not good for business.
So, is it good or bad for business? In order to find out an answer to this question, we at ProofHub decided to get in touch with some of inspiring leaders and get their views on the topic. Not too much to our surprise, majority of them were in favor of remote work culture and believed that it is a huge plus for the business.
Let's take a look in detail as to what they have to say –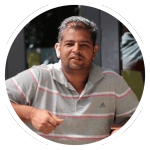 Sandeep Kashyap
Founder and CEO of ProofHub, an online project management and collaboration tool loved by businesses of all sizes
I, personally, am a big advocate of remote work. Being an employer it gives me the freedom to choose the best talent to work for me from across the globe; no longer do I have to restrict myself to hiring people who are either present in my vicinity or are willing to relocate to where my business is located. And, it works for them as well because they can work in a flexible environment without any limitations. Plus, it saves from the stress of commuting daily to the office.
At ProofHub we have a team of people working from our physical office as well as people working remotely. And, it has worked out pretty well so far. In fact, with the help of our online project management tool the entire team is able to collaborate, communicate and discuss things without any hiccups; getting things done is never a problem. Technology has paved way for a smarter and more efficient style of working, and remote work is just one of the many steps in it!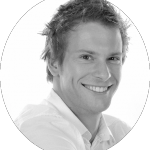 Jacob Cass
A prolific graphic designer who runs the popular design blog, Just Creative, which doubles as his award-winning graphic design & branding firm
Remote working is all I ever do so I can't say that it is bad for business. The flexibility and freedom of working from a remote location can't be beat, especially with all the tools available now to make it such a breeze. Slack channels, online tools, video chat and more. What more do you need other than Wi-Fi?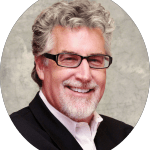 Stephen Key
An award-winning inventor, an intellectual property strategist, a successful entrepreneur and co-founder of inventRight
Our increasing ability to work remotely is fantastic for business, I think, because it's fantastic for people. I became an entrepreneur in part because I wanted to choose where I lived and when I worked. These days my primary business, a coaching program for inventors, employs people across the country. We work with students from all over the globe. And we're very successful at it, because communication technologies enable us to be very present. I make a point of turning on my camera when I communicate with my staff as well as students over Skype because looking someone in the eye is still very important. It deepens relationships in a special way. But these days you don't need to be in the same office to do that, thankfully. I want to employ the best people. I don't care where they're coming from.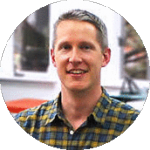 Miles Jennings
Founder and CEO of Recruiter.com, an online recruiting service
Even with oversight, remote work is self-directed to a degree and in every case requires self-motivation. Every team member needs to find this direction and motivation within themselves to succeed and thrive in a virtual environment. It's not for everyone, as this process requires ongoing commitment and a strong desire to succeed. If your team can meet this challenge, remote work can be transformative for your employees and your overall business.
The easiest benefits to see that come from remote work, such as cost savings and the ability to hire the best from anywhere, are just the tip of the iceberg. The real long term benefits of remote work can be an empowered workforce, a great work-life balance for everyone on your team, and an ability to attract and retain amazing talent. Moving to a remote work environment should not be taken lightly, and never for simple cost savings if possible. Make the decision for the long term, in order to fundamentally change the way your team works and even, lives.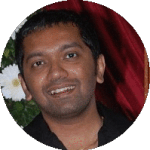 Rohan Ayyar
Involved in creative content strategy, web and mobile analytics and conversion optimization for startups at E2M, one of India's fastest growing digital marketing agencies
Enabling employees to work remotely is no longer a question of good or bad — it's a question of when and how. Various studies have found that saving workers their daily commute leads — unsurprisingly — to higher satisfaction, lower stress levels, and actually makes them want to work more. Flexibility in choosing where to work from is a necessity and a given, for not only modern knowledge workers but also employers, in order to get work done on as-needed and convenience-based schedules.
The most successful of present day startups, including Basecamp and Buffer, have their entire workforce working remotely and perform all the more better for that! We ourselves have a team of remote content creators and media managers at Preceptist (our executive branding service) so that our clients can have an "always-on" and locally-relevant digital presence.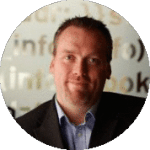 Robert Kelly
PMO/Execution Leader, PMO Lead, NA Services Delivery at Lenovo, Co-Founder & Host at #PMChat and Managing Partner, Kelly Project Solutions, LLC
Throughout my career, I have had the opportunity to work in very flexible work environments…work from home, come it at 10 am, or leave at 3 pm. And, I believe several benefits come from allowing a remote/flexible work environment. People feel valued, trusted, and like that they are being treated as adults. In turn, they give more to their work and companies. When people are sick, they don't simply call out and they don't bring their illness to the office (infecting the rest of the team). They stay home and still get some work done or at least they're available for the occasional call or Lync/Skype/Google chat. Progress continues.
Remote work allows your team to get their work done, by the deadlines you set or they commit to, and they can do it as their schedule permits. Work to live…not live to work. This flexibility drives loyalty way up! With the increasing popularity of unified communications platforms in the enterprise (think Microsoft/Skype, Google, and other VOIP phone options) and the use of tools like ProofHub, teams can collaborate in real-time and from anywhere in the world. The next wave will be companies allowing their employees to leverage solutions like Sabbatical.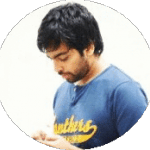 Nischal Shetty
Founder & CEO of Crowdfire, a product that helps millions of small businesses connect with their target audience and grow online
At Crowdfire, we have never been huge propagators of remote working. Sure, remote working can allow you to have your own flexible schedule and lifestyle but being physically present with your team ensures excellent collaboration. Talent can be found in any part of the globe. We realized that we were missing out on good talent by restricting our job application process to only those who were willing to relocate. So we experimented and hired a couple of remote workers. Unfortunately, we had to end our contract with them because of problems in communication and collaboration caused by the time zone difference. Our work suffered, specially since they both were handling critical projects.
Just because remote working didn't work out well (in the first go) for us, doesn't mean that it's bad for every business. We did take away a lesson. Since we are based out of India, we don't allow remote working for national employees. We do accept applications from people situated in different countries under certain conditions. Like, they have to spend the first 6 months with us in our office in India. This way, they can get a feel of our work culture and our expectations. If, by the end of the 6 months, we both feel that there is a fit, then they can go on to work remotely. Remote working can be feasible for teams with very little inter­dependency. But I still feel that physical presence trumps virtual presence any day.
Looking for tools that can make remote work a possibility for you? Try out ProofHub for Free 30-Day Trial and see how it helps you to plan, collaborate, organize and deliver things right on time from wherever you are working!
Source: Remote work: Good or Bad? – Medium
#PMChat is ALL about collaboration…share this!!