PMXPO 2016 – A Free, Virtual Conference! Register Now!
Here at #PMChat, we do not PROMOTE any specific companies, authors, products, etc. It's not to say that we won't implement some ad-space or featured sponsors in the future, but we (as a community) stay away from self-promotion and selling. There are way too many channels for that already. However, we do pride ourselves on sharing best practices and making the community aware of opportunities to continue perfecting their craft. With that said, PMXPO 2016 is around the corner and it is a great opportunity to learn and earn PDUs (for those PMPs out there).  Below is some information…
ProjectManagement.com is excited to bring you the 9th edition of its annual virtual conference and exhibition! We smashed our attendance record last year, and want you to join us for another record-setting event! It's your opportunity to learn, network, earn more than 6 PDUs and gain valuable knowledge—all from the comfort of your home or office!
Join us Thursday, April 28 for PMXPO 2016! Six sessions full of informed project management viewpoints from leading industry experts, with topics covering innovation, PMOs, benefits management and more. And best of all, it's all free! (We know #PMChat 'ers like that!)
KEYNOTE PRESENTATION: The Xbox Story: Lessons in Leadership, Strategy & Team Management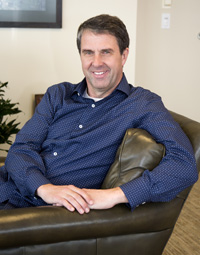 Robbie Bach, Innovation Expert, Former Chief Xbox Officer for Microsoft and Author, Xbox Revisited: A Game Plan for Corporate and Civic Renewal

Former Chief Xbox Officer Robbie Bach is the expert that business leaders, entrepreneurs and organizations turn to for insight on strategy, innovation, leadership and people management. In our keynote, he outlines the Xbox saga from garage-shop inception, through crises, to ultimate business success, delving into the strategic process that brought together a group of talented individuals that applied intrapreneurship principles to build a successful consumer business within the larger Microsoft structure.
To learn more about the other sessions and to register for free, check out the source here: PMXPO 2016 – Registration
Please follow, like, and share: