Definition of Entrepreneur from 15 Successful Business Owners | Think Entrepreneurship
What is an entrepreneur? Surprisingly, thousands of people Google search for the definition each day. In order to answer the question, I contacted 15 successful business people to find out their own definition of entrepreneur. Entrepreneurs from all stages in their career were asked because I think our definitions all change as we get to different times in our lives. We got some great answers which are shared below.
Manoush Zomorodi – Author, Media Consultant
"Someone who envisions, creates, and evangelizes an idea that they are absolutely crazy about. That idea (it could be a product, book, consultancy) makes it easier for them to get up in the morning, work ridiculous hours, and keep their brain buzzing. The entrepreneur can work alone, within a company, or in a group, but he/she gets itchy at the thought of working a 9-5 job and following the orders of anyone who isn't efficient and imaginative."

Mark Cuban – Owner of Dallas Mavericks, Blogger, Shark Tank Investor
"Someone who can define the business they want to create, see where it is going, and do the work to get there." 
Jeet Banerjee – Tech Entrepreneur – Founder of Statfuse.com, Blogger
"To me, an entrepreneur is someone who mixes passion, innovation, and drive to turn a vision into a working business."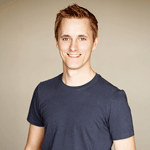 Matt Mickiewicz – Owner of 99Designs.com, Flippa.com, and Sitepoint.com
"An entrepreneur is someone who has a bias towards action. Someone who views the world through a different lens. Someone who takes "no" for a challenge, not an answer."

Rob Irizarry – Tech Entrepreneur, Investor, Consultant, Owner of StartupBozeman.com
"What differentiates entrepreneurs from everybody else is a vision of something that doesn't exist (either at all or in the form they envision) and the willingness to do what other people are unwilling to do to make that vision a reality."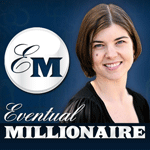 Jamie Tardy – Entrepreneur, Speaker, and Blogger at Eventual Millionaire.com
"An entrepreneur is someone that goes out and does the work to create something that didn't exist before."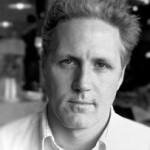 Michael Fitzgerald – Founder of Submittable.com
"Someone who makes something useful or pleasurable out of nothing."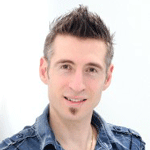 Matthew Toren – Co-Founder of YoungEntrepreneur.com,
Blogtrepreneur.com, iSell.com, and Kidpreneurs.org. Mentor & Investor. Award Winning Author of Small Business BIG Vision.
"An entrepreneur is someone who conceives an idea, creates a path to success, does whatever it takes to succeed and tries to dominate their market!"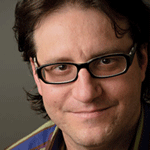 Brad Feld – Founder of TechStars, Investor, Author – Startup Communities
"An entrepreneur is someone who creates a new company from scratch."
"A person who has so much passion for an idea that they're willing to risk almost everything to make their dream a reality."

Luke Kupersmith – Owner of Source Consulting
"To me, an entrepreneur is a person that orchestrates through their own personal gumption, initiative, and resources with a degree of insanity, collectively towards an effort to turn a business concept into a business reality."

Barbara Corcoran – Real Estate Developer, Business Consultant, Shark Tank Investor
"The single most defining characteristic of an entrepreneur is passion.  It helps to be pushy – pushy people deliver.  It helps to have a gimmick – a unique gimmick will give you a great leap over your competitors.  It helps to be willing to fail – all my best business successes came on the heels of what first appeared to be a big flop.  But great passion is what it really takes to build a successful business."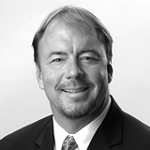 Billy Cox – Keynote Speaker, Author, and Sales Trainer – Author of Get in the Game and Allstar Sales Book
"Entrepreneurs are business minded individuals who can see what others can't. They are willing to go after their vision until they hit it and expand it once they get it."

Andrew Schrage – Blogger and Owner of MoneyCrashers.com
"An entrepreneur is an innovative, risk-taking individual who identifies a need in a market and finds a way to fill it, whether by using his or her own expertise and passion, the knowledge of others, or a combination of the three. More simply stated, an entrepreneur is someone who sees an opportunity and invests in it in order to turn a profit or provide a solution to some larger issue in the world."

Caleb Wojcik – Blogger with ThinkTraffic.net and Pocketchanged.com
"An entrepreneur is a starter, not just a dreamer. Anybody can think up an idea for a business, but not everyone can put rubber to the road and actually grow something that both matters and earns money. Taking action is the difference between entrepreneurs and non-entrepreneurs."

Jared Joyce – Inventor and Entrepreneur – Shark Tank Contestant
"A person who solves problems for people, at a profit."

Carrie Smith – Owner of Carefulcents.com – Consultant and Blogger
"To me an entrepreneur  is someone who looks at life a little differently. They don't see the normal obstacles that life puts in our way and shy away like most of us do. They think the word "no" means "to find a different or better way". They're continually learning, growing and reaching higher!"
I thought I'd share my definition for entrepreneur in addition to the responses from all of the business people who helped out with making this article possible.

Pete Sveen – Think Entrepreneurship.com Founder – Blogger/Consultant – Owner of SignsoftheMountains.com E-Commerce Store
"Someone with the drive, persistance, and mindset to change the world by filling a need in the marketplace."
The video below was sent in by Rob Irizarry of StartupBozeman.com. The FountainHead's  main character, Howard Roark, fits the definition for entrepreneur.
Thanks to all of the entrepreneurs who volunteered to submit their definition for entrepreneur.
Please comment below with your own definition for entrepreneur. We'd love to hear from you!
*You'll notice there are more than 15 quotes. We had a few more responses trickle in.
Source: Definition of Entrepreneur from 15 Successful Business Owners | Think Entrepreneurship
–
Please follow, like, and share: