Census Winner and a Free Project Management Career Webinar!
Posted by Lindsay Scott on Jan 16, 2022 in PMChat Bloggers | Comments Off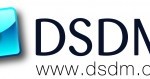 The winner of the seventh prize draw, a ticket to this year's Agile Conference: Eoin McGonigle of London Many thanks to the DSDM for donating this brilliant prize The next and final prize draw takes place on 20th January 2014 : > > Take part in the Census and Enter the Draw Next Prize Draw: a year-long APM Introductory Certificate e-learning experience QA's prize is perfect for anyone with an interest in learning more about project management or indeed any experienced practitioner keen to cement their experience with the first steps to accreditation from the APM. With over 20 locations around the UK and over 1500 courses, QA are the largest and most established provider of project, programme and portfolio management training and PRINCE2 training in the UK. To be in with a chance of winning a year of APM Intro Certificate e-learning, take part today Find out more about QA and the project management training they have. ******************************************************************************************** If you're interested in project management careers – the focus of this year's Project Management Census you'll be interested in a free webinar we have coming up:   In this free webinar, you are able to set the agenda by asking the questions that matter the most to your project management career. The webinar will most likely cover areas such as finding new opportunities; what training courses employers expect to see on practitioner's CV; how to grow your career in project management and the million dollar question – how much am I worth? These are just some of the areas that we know project management practitioners have an interest in – so why not take part and choose your own questions?
Continue reading here:
Census Winner and a Free Project Management Career Webinar!
<script type="text/javascript"><!– google_ad_client = "ca-pub-8334046383696150"; /* PMChat Header */ google_ad_slot = "8203916761"; //–> </script> <script type="text/javascript" src="http://pagead2.googlesyndication.com/pagead/show_ads.js"> </script>