9 Ways to Make Your IT Department Move Faster | The Enterprisers Project
The pace of traditional IT isn't keeping up with the rate at which new consumerized services need to be developed, delivered, and iterated to address technology trends, consumer desires, and competitive landscapes. We asked some of our Enterprisers what they're doing to keep pace, from modernizing legacy IT to adopting new IT management processes. Here's what they had to say.
1. Develop a speed checklist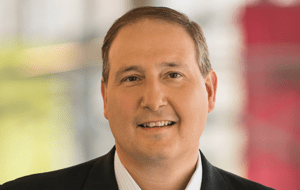 "We are continuously improving and optimizing our best practices of Agile development throughout Vanguard. As an example, one of our teams had developed a '10 Questions' mechanism, which identifies whether they are practicing the Agile principles in the best manner. This grassroots improvement is now widely adopted by our agile community. Since rolling out the 10 questions practice, we have seen considerable decreases in cycle time for minimum feature sets."
– John Marcante, CIO and Managing Director of Vanguard's Information Technology Division 
2. Leverage relationships with decision-makers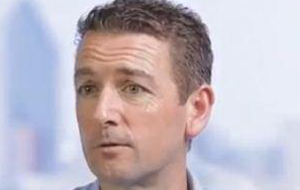 "You often hear about the value of relationships with people in your businesses, but at a general level. In reality you could save yourself hundreds of hours of wasted work and millions of dollars if you build the right relationships and leverage them the right way."
– Eamon O'Kelly, Vice President and Industrial Solutions Chief Information Officer TE Connectivity
3. Standardize applications to remove roadblocks
"Some CIOs lament the fact that, 'Well, I don't have a strategic plan.' And so they sit idle. My response to that is, if you have five versions of the same application or different applications doing the same thing, you know you're going to be better off with one of them. Work toward that. Work to standardize. Then you can at least begin to have conversations around modernization."
– Jay Ferro, Chief Information Officer, American Cancer Society
4.  Think like an entrepreneur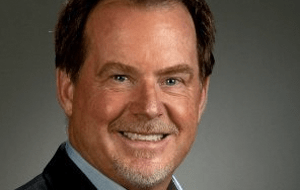 "The next time you're thinking about an IT transformation project, think like an entrepreneur and ask yourself: Will this present as a good idea? Is it well vetted? Will it withstand scrutiny and devil's advocacy? If approved, am I clear on how I'll deliver? Will people who trust me follow me into battle? Am I ready to bet my career on this idea? Unless you do, you may end up with a half-finished overpass, littered with hardware and software that doesn't fulfill its promised value. Not unlike a failed venture with some unrealistic hockey-stick growth that never materialized, you'll be left standing in front of some disappointed investors trying to explain what went wrong."
– Peter Weis, Vice President and Chief Information Officer, Matson Navigation
5. Move at the speed of trust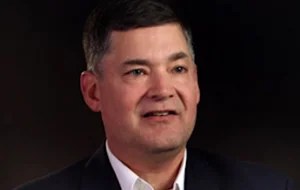 "One thing you discover quickly in IT is that all the simple problems have been solved. The complex problems are the ones that are most interesting, and complex problems are always contentious. And so building a team that moves at the speed of trust but that truly values candor and differing points of view is the hardest part of being a CIO."
– Curt Carver, Vice President of Information Technology/Chief Information Officer, University of Alabama at Birmingham
6. Consider moving to DevOps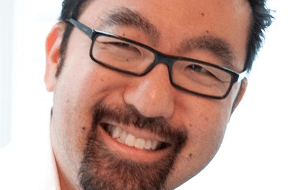 "I know of a company in the printing industry with a development group that was stuck at the speed of doing two releases a year with a 40-year-old mainframe app that supported 20 other technology platforms. Huge complexity, and hardly market-leading speed. Through DevOps, they were able to move to daily deployments to a user-accepted test environment with a technology deployment lead-time that shrank from 14 days to a day."
– Gene Kim, Chief Technology Officer, Researcher and Author of "The Phoenix Project: A Novel About IT, DevOps, and Helping Your Business Win"
7. If it ain't broken, consider fixing it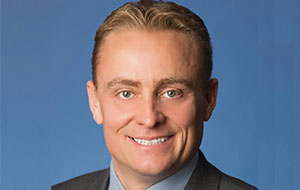 "The challenge of succeeding in IT today is that you need enough vision and forward thinking to recognize that even though your system may not be broken in terms of meeting today's needs, it may well be broken in two or three years. That's why I want my entire organization to be empowered and come up with ideas on what we need to do to be ahead of the business. I can't sit here and think that I'm in a good spot, no matter how good things look today."
– Paul Brady, CIO, Arbella Insurance
8. Use process as business accelerator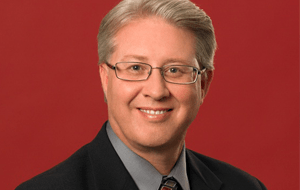 "If more process sounds counterintuitive in an increasingly agile world, consider this. If you don't understand your processes and don't have the right people to drive them, anything you do on the technology front—system, infrastructure, or software—doesn't really matter and isn't going to deliver much value. In my experience the reaction of people within the business when you lay out their process is some variation of, 'Wow, that's really how we do it?' or 'Wow, if I do this here look at the mess it creates downstream.'
– Brian Beams, VP, IT & Business Resilience, Pharmavite
9. Move fast, but within a framework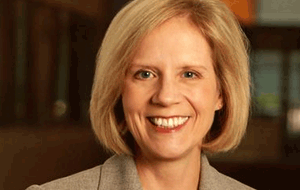 "Maintaining quality and watching budgets are still very important. But you need to reengineer, and to work faster, and to be more agile within a strategic framework. Move too quickly by not following processes and you're inviting a whole realm of other problems, and the result won't be what you want or need."
– Cynthia Stoddard, SVP and CIO, NetApp
What are you doing in your IT department to move faster? Let us know in the comments section.
Source: 9 Ways to Make Your IT Department Move Faster | The Enterprisers Project
–
Please follow, like, and share: