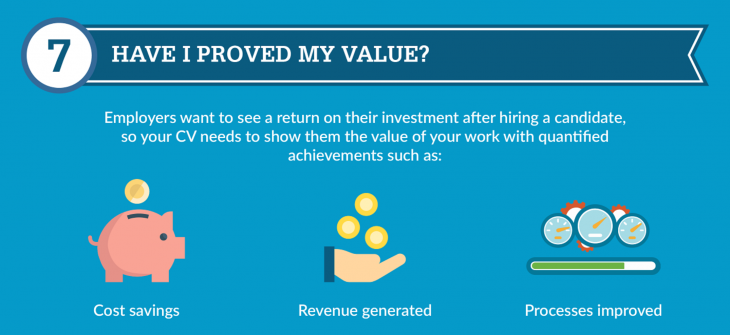 9 Questions To Ask Before Sending Your CV For A Job | Career Geek
You have to check out the original source (Career Geek) and the Infographic that compliments this post over here.
9 questions to ask before sending your CV:
1. Does your CV look professional?
It is important to have a professional looking CV. It comes partly from being a professional, but if you are a graduate out of university, then you need to spend time on creating a professional looking CV.
You have two ways of creating a professional looking CV. You can either design a professional CV or download a professional CV template (by us!). It is up to you, depending on what stage of your career you are, to chose the best method of creating your professional CV.
2. Does your CV create the impact upon opening?
There's a stat in recruitment world. You only have 6 seconds to catch the recruiter's attention before he or she decides to invest further time into reading your CV.
3. Is your CV easy to read?
If you want to quickly communicate your value to recruiters, your CVmust be easy to read and navigate. Ensure it has the right flow and features.
Want to find out what do recuirters look at on a CV? Here's the answer to it.
4. Is your CV under 2 pages long?
No one wants to ready an essay about your career. Don't waffle or ramble on your CV. Keep it to the point and have only relevant information on your CV.
5. Does your CV reflect the requirements of the target job?
The key to landing job interviews is showing employers that you are suitable for their vacancies. Look at your CV and check it highlights your suitability in the following key areas:
Skills
Knowledge
Experience
There is also a tool, where you can upload your resume and the target job description and compare how your CV ranks against the job description. It's amazing!
6. Are all your roles well structured?
Think this -> Red text is BAD. Green text one is GOOD. Always write your CV in chronological order.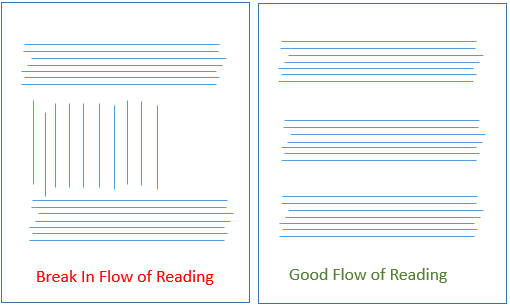 7. Have you proved your value in the CV?
Employers want to see a return on their investment after hiring a candidate, so your CV needs to show them value of your work with quantified achievements.
Think cost savings, revenue generated, process improved, etc!
8. Have you included numbers/facts / stats?
For recruiters to understand the level you work at and benchmark you against other candidates, it is important to use numbers to describe elements of your work.
9. Is it easy to contact you from your CV?
If I have to explain this, something is seriously wrong
Source: 9 Questions To Ask Before Sending Your CV For A Job | Career Geek